Who are we?
We are advisory experts who love to
work together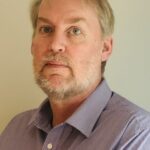 John Thompson
CEO
John Thompson is the Advisory Guy and CEO of Wisdom in Practice Group Limited and Head of The Complete Advisory Solution.
 
He has been working in Advisory for more than 20 years from before Advisory was even called Advisory and is the go to guy for Paid For Advisory.
 
John is an FCA who has worked outside the profession, both for a large leisure corporation in Operations and as FD of an SME in Construction.
 
He was also the Business Development Manager of a Regional Practice that tripled in size in two years using Advisory led approaches before being acquired by a Top Ten Firm, where he became a national partner and was the leading strategic adviser to OMB's, whilst training more than 100 partners and managers how to deliver Paid For Advisory Services.
 
John has worked with over 100 firms across the UK and Ireland, helping them win new clients and transitioning existing compliance clients to advisory/compliance clients, thus massively increasing average client spend, by deploying the Complete Advisory Solution and Advisory led approaches
 
He is also a Member of the Association of Business Psychologists.
Martin Bissett
Director
Martin Bissett is a 25-year veteran of working with the accounting profession. He currently serves as an executive director and investor on the boards of both accounting firms and fintech companies who serve the accounting profession.
 
He is driven by the goal to switch on accountants to the higher purpose and the financial benefits of instilling financial literacy within their clients – an essential part of what the profession currently calls Advisory.
 
Martin joined the Complete Advisory Solution team in January 2022 and is a director of the business with his primary responsibilities being Strategy and Partnerships.
 
He has worked with more than 1800 accounting firms worldwide, helping to introduce more than £450m of new fees

With 13 books and countless additional publications to his name, Martin is the most published author on his topics relating to accountancy as well as being a prolific broadcaster as part of the Accounting Influencers Broadcast Network.
 
Martin is also an Ambassador for the Young Money Charity who count Martin Lewis amongst their patrons.